Crossix Prime Segments
Reach Your Most Qualified
Audience in a Privacy-Safe Way
Deliver targeted advertising to patient populations
with a higher likelihood to start on therapy.
Veeva Crossix Prime Segments are custom-built segments to reach an advertiser's most qualified audience in a privacy-safe, HIPAA-compliant way. Prime Segments reach a highly targeted, narrow audience and are designed to be used in conjunction with Veeva Crossix Reach Segments.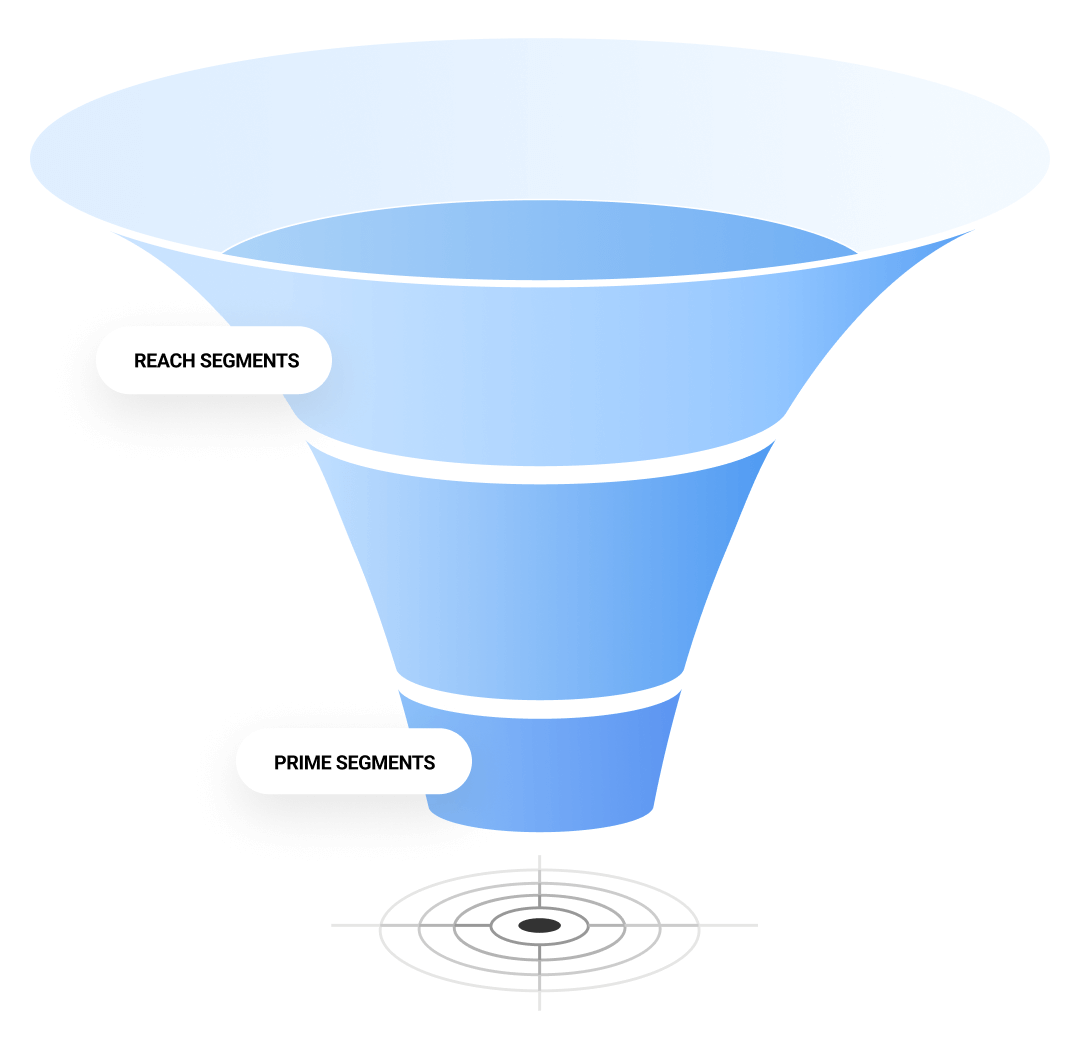 Why Crossix Prime Segments
Reach highly qualified health audiences
Engage your most valuable patients

Prime Segments are smaller in scale and deliver an audience 10x more qualified than scale segments.

Reach patients where they are

Activate across all major digital publishers, walled gardens, targeted TV, and programmatic platforms.

Improve the patient experience

Deliver tailored content across channels and devices to custom-developed audience segments.
"In our initial campaigns, Crossix Prime Segments reached consumers about five times more qualified than our existing scale segments."
Ari Shenkman, Director of programmatic, North America
Havas Media Group
Read press release
"We leverage Crossix's advanced targeting solutions for our rare disease DTC advertising to empower patients and set them up for success."
Mamta Chhabra, Global associate marketing director
UCB
Watch video
Interested in learning more about how Veeva can help?