Veeva Crossix HCP Digital
Measure and Optimize HCP
Websites and Digital Advertising
Understand the audience quality of visitors to your HCP website, and
connect HCP digital advertising to prescribing behavior.
Veeva Crossix HCP Digital is the leading analytics application for measuring and optimizing HCP non-personal promotion and brand websites. It helps advertisers and agency partners measure their campaigns with real health data in a privacy-safe, HIPAA-compliant way.
Crossix HCP Digital measures outbound online media, such as display, third-party programs, and eNewsletters, along with inbound traffic to websites from paid/organic search and social media. Audience data can be filtered by HCP specialty, target segment/decile, detailing, publisher, and more.
Sales and marketing can align with a shared view of HCP promotional activity via CRM integration.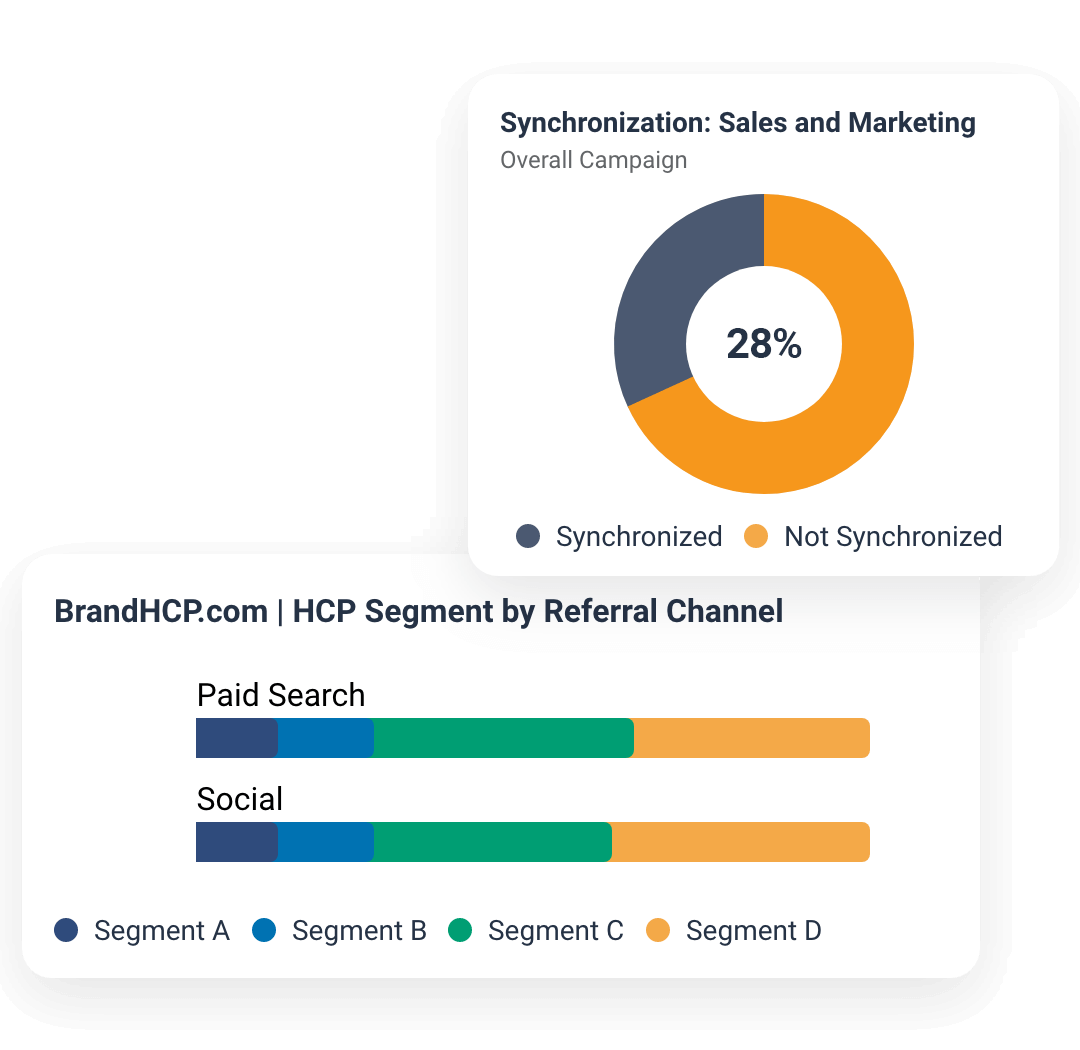 Why Crossix HCP Digital
More effective HCP digital engagement
Optimize digital investments

Make optimization decisions based on health data to maximize the ROI of paid search and digital ads.

Increase engagement with web content

Improve website performance by connecting key site actions to prescribing behavior.

Enhance the HCP customer experience

Understand how sales and marketing work together to improve patient outcomes with Veeva CRM Boost.

Prepare for the future of digital

1st Party Connect enables measurement across browsers and devices, without third-party cookies.
"We're working very closely with Veeva Crossix and getting a lot of valuable insights about our HCP and DTC campaigns."
Nick Lucente, Senior director, oncology digital marketing
Bayer
Read case study
"The need to be measurable is just going to become stronger, and partnering with Crossix can really pull that through for us as marketers."
Mamta Chhabra, Global marketing lead, rare disease
UCB
Watch video
Interested in learning more about how Veeva can help?