Crossix DIFA HCP Digital
Connect HCP digital advertising campaigns to actual prescription sales and patient treatment data.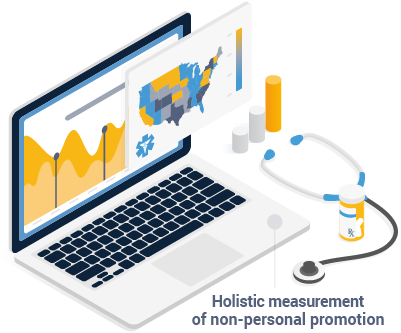 Objective, Third-party Measurement of Ad Campaigns
Go beyond partner-dependent, list-based measurement, which provides a limited view of campaign performance.
Optimize HCP Advertising Campaigns
Make more informed optimization decisions, based on health data, to maximize the ROI of non personal promotion.
Understand HCPs and Their Patients
Get a unified view of HCPs reached—by specialty, target list match, and decile—along with the health profiles of the patients they treat.
Connect Non-personal Promotion with Field Force Activity
Veeva CRM data is integrated into DIFA HCP marketing analytics for a comprehensive view of HCP digital engagement.
Industry Insights
The healthcare marketing industry is rapidly evolving. Read more about how today's news stories will impact your business.
Crossix DIFA is a core part of the connected data ecosystem
Interested in learning more about how Veeva Crossix can move your business forward?