Crossix DIFA Consumer Site
Optimize media drivers and site content based on patient treatment behavior.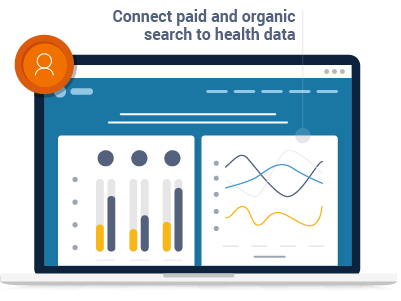 Improve Audience Quality
Compare the relative performance of media drivers, including social and search.
Optimize Site Content
Make decisions about brand.com site content using actual treatment data and post-visit behavior.
Connect Search Campaigns to Health Data
Optimize paid search campaigns by understanding the profile of audiences based on treatment, diagnosis and clinical data.
Klick Health
"Clients want deeper insights to better understand how and where to allocate their site and search investments. This solution makes it much easier to make informed, data-driven decisions with more confidence than ever before."
EVP Marketing Strategy and Activation
Industry Insights
The healthcare marketing industry is rapidly evolving. Read more about how today's news stories will impact your business.
Crossix DIFA is a core part of the connected data ecosystem
Interested in learning more about how Veeva Crossix can move your business forward?