Crossix DIFA Consumer Digital
Move beyond traditional metrics, like clicks and brand site visits, to understand the true impact of digital campaigns on patient behavior.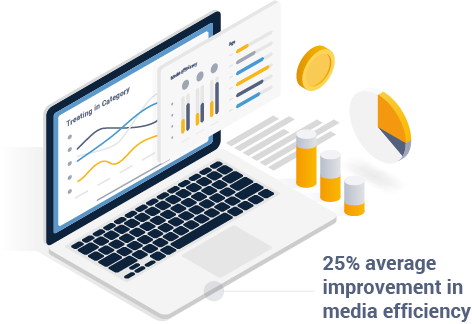 Connect Digital Campaigns to Health Actions
Understand if your campaign is reaching the right audience and driving desired health behaviors
Make Timely Optimization Decisions
Optimize campaigns earlier and more effectively, both across and within publishers, with weekly data updates
Validate Marketing Investments
Connect digital campaign spending to business impact and ROI
InTouch Solutions
"These are exactly the types of metrics that help me to optimize my campaigns. And it's even better that I can access them online more quickly. The expanded insights this data brings will translate to increased client value."
VP, Media Services
Industry Insights
The healthcare marketing industry is rapidly evolving. Read more about how today's news stories will impact your business.
Crossix DIFA is a core part of the connected data ecosystem
Interested in learning more about how Veeva Crossix can move your business forward?