How an End-To-End Submission Publishing Strategy Solves the Bottleneck of Submission Publishing
Jun 07, 2023 | Vicki Cookson
Biopharma organizations often overlook publishing as a final step in the submission process because it doesn't require the same strategic rigor as other regulatory activities. However, it can become the most stressful and error-prone part of the entire operation when a problem with publishing halts a submission at the last minute.
With the right solution in place, publishers can mitigate risk and address issues much earlier in the submission cycle. This allows companies to review, analyze, and submit a quality application without teams working inefficiently or overtime.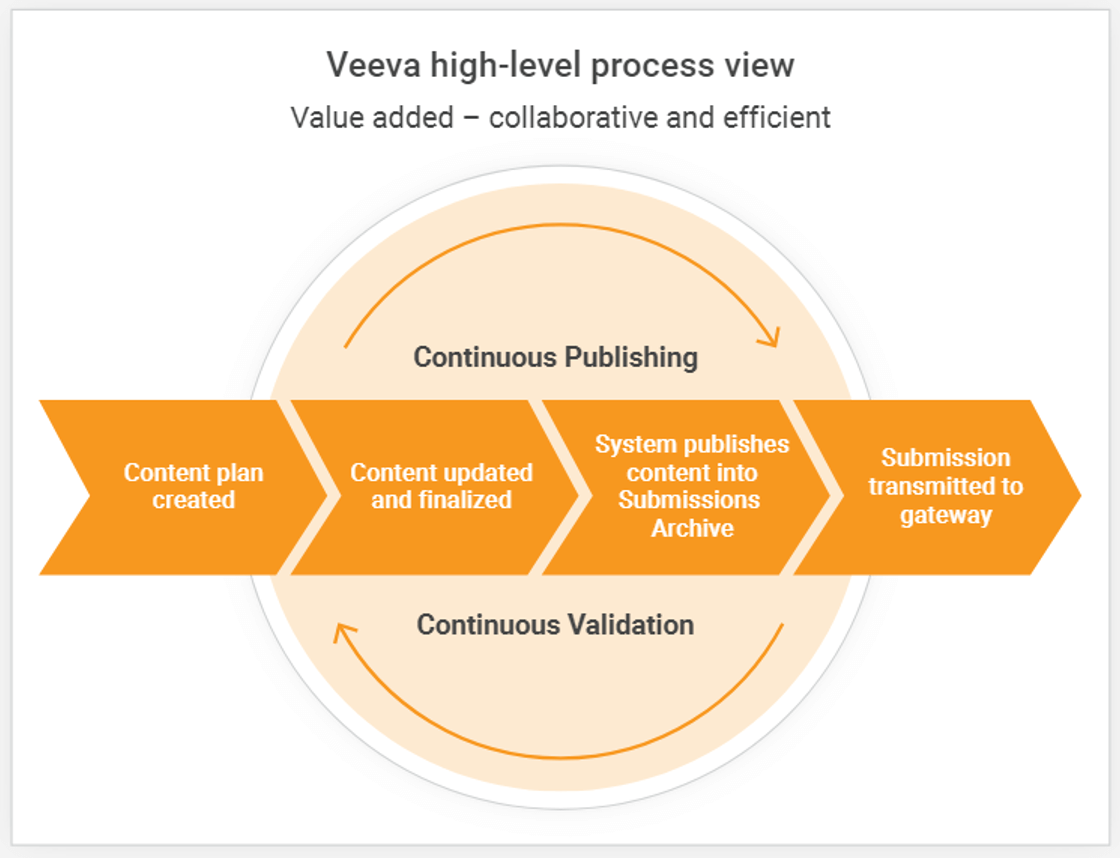 Why publishers struggle with current submissions publishing strategies
Typically, publishers will face several challenges when assembling and submitting a dossier. They must work across separate systems to share, view, and publish files while tracking their progress in inefficient, manual spreadsheets. It also takes time and effort to match and hyperlink keywords and ensure consistent messaging throughout the submission.
After they add internal and external navigation, publishers must move files to a submission validation tool for assessment before the submission can be reviewed. If the file does not pass review, they have to go back through the process from the start and resubmit to the validation tool.
All of these challenges are compounded by tight deadlines. If a publisher needs to search for documents, rework content due to errors, or re-submit an application, they have to scramble to hit the original timeline.
Creating an end-to-end submission publishing strategy
By incorporating publishing activities into a unified RIM solution, biopharma organizations can flip those challenges into collaborative opportunities. Publishers can eliminate manual efforts to retrieve documents with automated workflows and real-time tracking.
They can also review and identify key items and information earlier in the submission process. When authors update content in real time using intelligent automation within a unified RIM solution, publishing teams can build submissions with more consistent messaging. Aggregating these publishing tasks within a single RIM system can also reduce the risk of last-minute changes or misaligned messaging at the very end of the process.
Read the full story to discover how publishing managers can reduce timelines and errors for submissions.
---
1 Sources: eBook Figure 2

Interested in learning more about how Veeva can help?