Anuj Maheshwari, vice president, HCP and Patient Engagement Enablement, Pfizer, recently fielded questions from Emma Hyland, vice president for commercial content strategy for Veeva in the EU, about reimagining the content supply chain.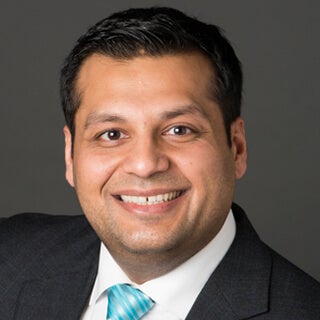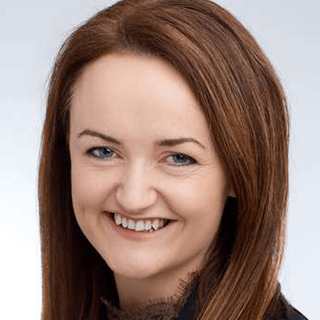 EH: What does it mean to enable Pfizer's marketing and medical functions?
AM: As an industry, there is an opportunity to elevate our game. Customers are asking for more fluidity of content and greater personalization. Our team thinks about operations that enable a full commercial function to serve the needs of physicians and patients. The team oversees services that enable marketing and medical content creation, approval, and dissemination. We also oversee our data ecosystem—everything associated with managing and capturing information and helping steward healthcare professional (HCP) interaction data.
We recently expanded support to the medical affairs team. As such, we are now thinking about how content gets stood up in our ecosystem and gets disseminated to our customers, agnostic of the domain.
EH: What are your key priorities for the year?
AM: The first one is accelerating the movement from multichannel to omnichannel. We are used to connecting and communicating with customers using many different channels, but now we must connect with them better and enable more personalized interactions. The second one is around the expansion of our support to our Medical Affairs group. The third is to harness the power of metadata—the data that underlies these activities. If I were to include a fourth, it would be about the future needs—we're considering how modular content and agile content creation get included in our end-to-end processes.
EH: What makes multichannel to omnichannel hard to do?
AM: If you get five stakeholders in a room, you'll probably get six different omnichannel definitions. When you are shifting from multichannel to omnichannel, you are likely going to face the challenge of integrating channels that have been operating independently. If they naturally cannot talk to each other, you will either spend the time to stitch them together or want to start afresh. Either way, the shift is significant, plus on top of this, you will need to bring in new capabilities, like metadata that might have been back of the mind, to the fore to inform data-driven decisions as well.
EH: Where should people start?
AM: I took on this role within Pfizer about a year ago, and I'm standing on the shoulders of giants. Many intelligent people have applied their skills to get us this far. The first step is to lay out the current processes, tools, and technologies for content creation and interaction with physicians or patients.
Second, I suggest you look at the critical areas causing the most inefficiencies. Start with the places where there is the biggest gap to help you prioritize what those efforts are. Then you can create a plan for each one of those areas. You must think about the long-term implications. For example, if you think that the website is the channel that will provide the most upside, then it behooves you to get those channels closer to your content repositories so that it's a lot more seamless. We learned that one of the more significant gaps was metadata, and we want to close it. These are some considerations if you're going to become omnichannel marketers of the future.
EH: When you talk about metadata, are you referring to tagging materials and assets?
AM: There are three parts—the first one is planning: The upfront items are defining taxonomies that you will use, prioritizing the parts of the user experience you want to capture metadata for, aligning on the metrics to use. Next comes getting that process stood up and integrated into the content creation process.
The second part is enabling the process—getting deeper into the engineering… there are tags associated with how people interact with content, which change based on the channel. If it's the web, it's clicks; if people watched a video, you want to know how long they watched and the drop-off rate.
The third one is reporting and closing the loop with actions. How are you harnessing everything to help you render insights? If you are doing all these things, how do you make decisions based on the information and take action that wraps into your overall content management strategy?
EH: Do you have recommendations the industry can make to develop content at light speed?
AM: Many content creators will tell you it takes way too long to create content. You need to identify the biggest points of a failure to drive efficiency. For example, when people created content briefs, they had to interact with different systems, which took too long. We identified opportunities to drive automation and efficiency.
The second big driver was our approach to review and approval processes. We simplified and streamlined the work. We created a tiered review process, where based on the magnitude of changes, would require different types of reviewers. For example, there may not be anything new to approve for a small change that's already covered in the global policy.
And a third element was reinforcing global to local content creation, which has been part of our lexicon for a few years. We want people to use globally created content locally. You don't need to create new, bespoke content for something that already exists in a global repository.
EH: Can we get to 100% medical, legal, and regulatory (MLR) automation in our industry?
AM: Setting a goal of 100% automation, given the regulatory risk associated with it, is likely a stretch in the short term. This being said, we should ensure we are enabling review time for the parts that matter by applying tiering, grouping, or modularizing commensurate with the risk. I think advancements in technology would always balance with knowledgeable folks' domain expertise.
Read Anuj's blog to learn more about driving content efficiency to better serve HCP and patient needs.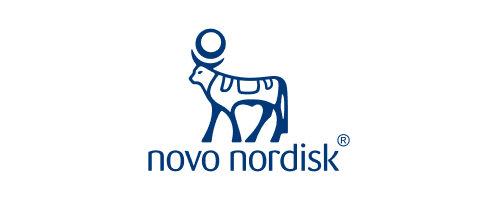 Interested in learning more about Veeva?