Veeva Crossix DIFA TV
Utilize real-time, data-driven insights to deliver the right message at the right time to the right health audience.
Benefits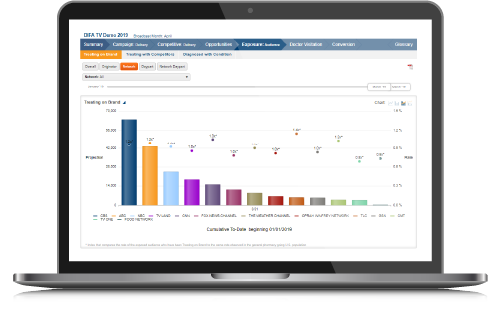 Validate Your TV Spend
Deep analytics provide transparency into TV performance and the corresponding impact on health outcomes.
Gain More Value From Your TV Investments
High-level performance tracking shows market GRPs to allow for adjustments in TV spend.
Optimize to Reach a Higher Quality Health Audience
Clear insights identify opportunities to optimize linear TV investments and track impact.
Crossix Technology was Purpose-built to Protect Privacy
Discover how a distributed analytics approach exceeds HIPAA requirements while delivering actionable insights for health brands.
Discover now