Emerging Pharma Leader Spotlight
Content leaders from emerging pharma share insights on the latest
trends and best practices.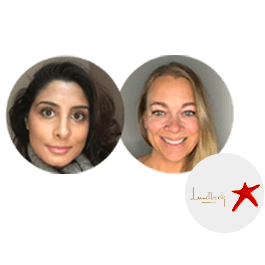 Lundbeck: Modernizing Claims Management
Nicole Shea and Sabrina DeYoung
Commercial Operations, Lundbeck
With no standardized way to manage claims, many pharma companies use tools like spreadsheets and Google Docs to help with the process. However, these tools can become challenging to scale as an organization grows. Other pharmas, such as Lundbeck, have adopted a digital approach to claims to level up their review and approval process.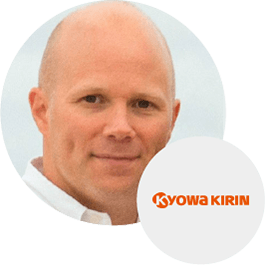 Kyowa Kirin: Top Pharma Content Insights for Emerging Biotechs
Jay McMeekan
Head of the Commercial Digital Center of Excellence, Kyowa Kirin
Emerging pharmas are looking for innovations in operations to make an impact on patients and healthcare professionals. After recent changes to their PRC/MLR processes, Kyowa Kirin saw a substantial reduction in time to approval for commercial content.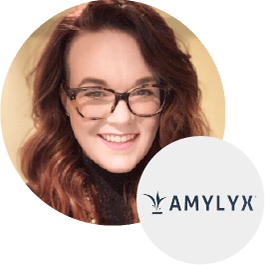 Amylyx: Streamlining MLR Operations
Jacci Lufkin
Head of Marketing Operations, Amylyx
Medical, legal, and regulatory (MLR) teams play a unique role as decision-makers for commercial content. These decisions are of high importance, but the process can be complex, especially for emerging pharmas with limited resources.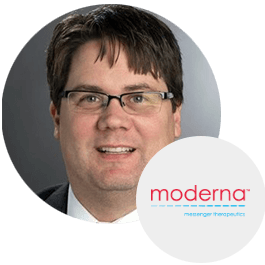 Moderna: Pharma Content, Review, and Approval Best Practices
Jason Benagh
Director of Global Marketing Operations, Moderna
The life sciences industry's shift toward digital engagement is boosting the number of healthcare professional (HCP) and sales rep interactions across a variety of channels. From remote meetings and virtual events to email and social media, this growing engagement mix is generating 60% more content across the board.
Quick Tips for Emerging Pharma
Tip: how to accelerate the content review cycle
Jay McKeekan
Tip: a modular approach to MLR review
Tom Zito
Tip: building the right foundation for omnichannel
Tom Zito
Tip: when to get started with technology
Jacci Lufkin, Amylyx
Tip: MLR step zero
Jacci Lufkin, Amylyx
Tip: how to maintain momentum post-launch
Jason Benagh, Moderna
Tip: how to optimize resources
Jamie Moccia, argenx
Tip: how to manage claims
Jamie Moccia, argenx
Tip: getting started with claims management
Nicole Shea, Lundbeck
Tip: how to set up agile MLR meetings
Sabrina DeYoung, Lundbeck
Commercial Content Best Practices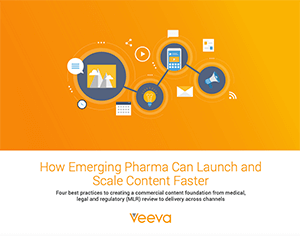 How Emerging Pharma Can Launch and Scale Content Faster
Four best practices to creating a commercial content foundation from medical, legal, and regulatory (MLR) review to delivery across channels.
Download eBook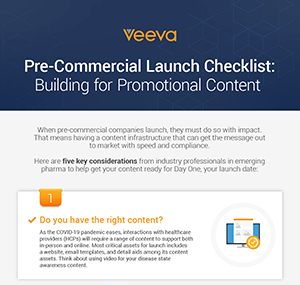 Pre-Commercial Launch Checklist: Building for Promotional Content
When pre-commercial companies launch, they must do so with impact. That means having a content infrastructure that can get the message out to market with speed and compliance.
Download Checklist
Active Members